After exploring the Tasman Lake, I headed down to Queenstown, where I apparently got caught by speed camera going crazy fast.
....
108
.....
kph
....
in a
....
100kph zone!!
I don't think I've ever eye-rolled harder in my life. BTW this was also on Christmas Day. WUT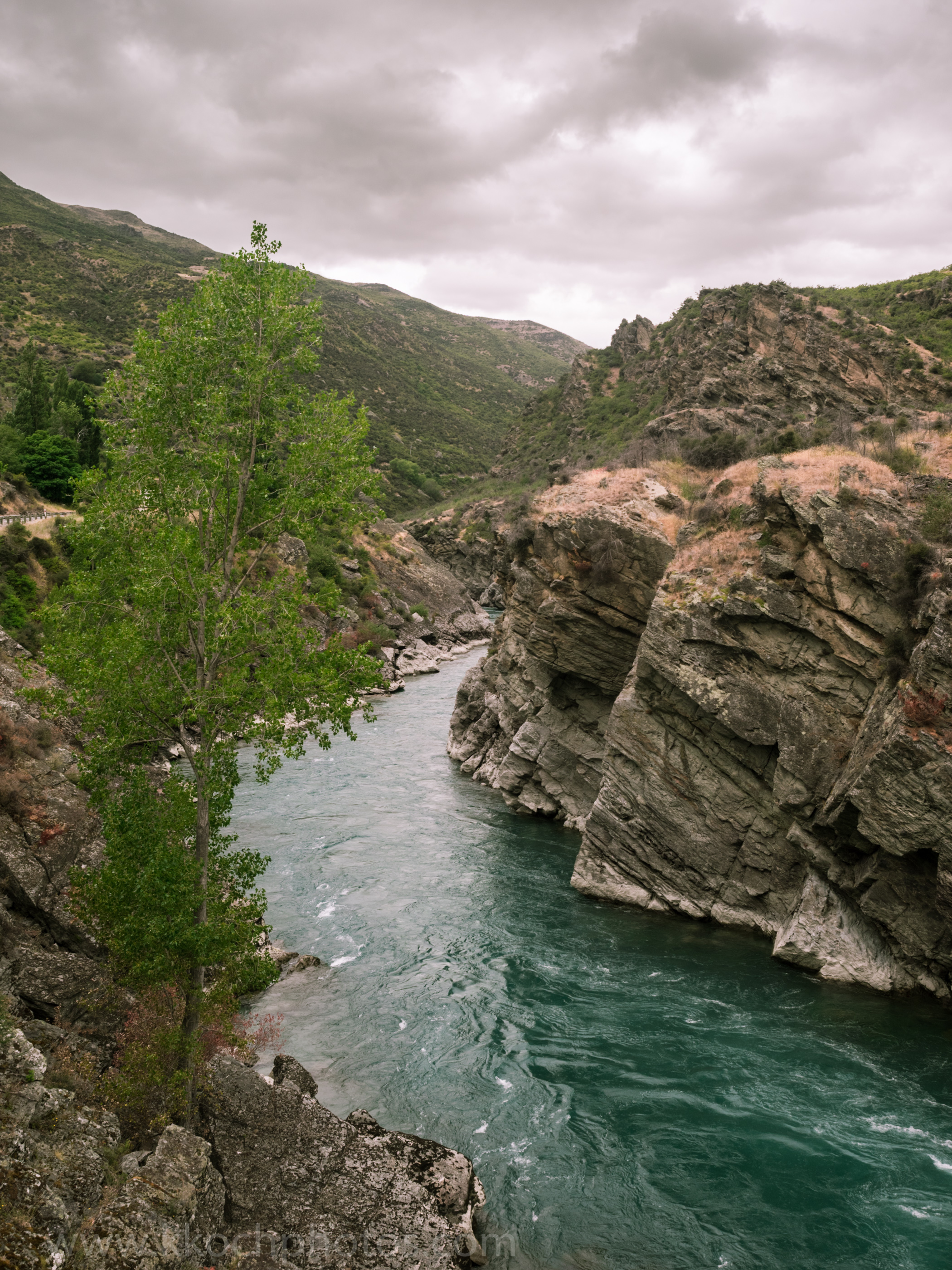 Above- A pitstop on the way to Queenstown - Roaring Meg
I arrived at 12 mile delta campground, and it was pretty busy but I'm lucky I got there when i did! Apparently everyone in NZ and the rest of the world had the same idea as me as it became filled to the brim later! Oh by the way...Christmas in Queenstown is insane. They estimated 80,000 person surge, in a town that only normally has 15,000! So as you can imagine, traffic was a nightmare, as was parking, and places to stay? HA! Everything was completely booked except for one room that was $750 a night.
I was lucky enough to get approached by a fellow camper Sam to hang out with her boyfriend Ian on Christmas! We had some drinks, I had some quick and easy camp food for dinner and we ended up becoming pretty good friends! They were traveling from the UK. They bought a van, and are hopping around place to place to pick up work here and there. Living the dream!!
Ian and I went for a hike the next day at Bob's cove. The trailhead started at the campground and ended at the cove below. Super scenic!
That night, I took a drive out to Glenorchy. This is the town that Top of the Lake was filmed in. Elizabeth Moss stars in this crime/thriller TV series about a missing girl. Lots of mystery gets unveiled about the girl and locals. Very good watch.
The town was super desolate. Just me and a couple other photographers showed up for sunset. It's also hard to describe just how cold it was here. The wind was howling (enough to make white caps in some spots). It was probably low 50s out there. Crazy for middle of summer! The lake, Lake Wakatipu, is the longest lake and third largest lake. Because of the shape, it actually takes on tide changes!
I said bye to Queenstown for a couple days, and headed down to the wonderful Milford Sound. I forget were the first 2 photos were taken. I wanna say it was an experimental forest or so? It was a good pitstop before I got to my campground in Te Anau.
Sunset from my campground - Henry Creek Campground. Amazing. I hung out here on Te Anau Lake with a few other campers for hours and sipped my favorite NZ cider - harvest cider - scrumpy. I even jumped in. It was cold, but I was long overdue for a shower at this point, so i didn't mind too much, haha.
That's all for now! I'll dedicate my next post to Milford Sound, and the Key summit Hike I did nearby. Jaw droppingly beautiful!